Progetto Alice
Il progetto Alice a Sarnath, scritto da Chiara Bardelli, figlia di Fabio.
Alice project in Sarnath, written by Chiara Bardelli, daughter of Fabio, translated by Roberta Boniotto.

Alice Project is a ONG founded in 1994 in India. It opened several schools in Sarnath (Uttar Pradesh, India) and Bodhgaya-Barbatta (Bihar, India). The educational methods regards the Unity, apart from divisions created by nationalities, traditions, religions, for pluralism in the society. Offerings in memory of Fabio are welcomed at the bank account Progetto Alice, Cassa di Risparmio Padova e Rovigo, Filiale di Montebelluna , ABI 6225 CAB 61820, c/c 740/243205/H Offerings will be collected also during the conference.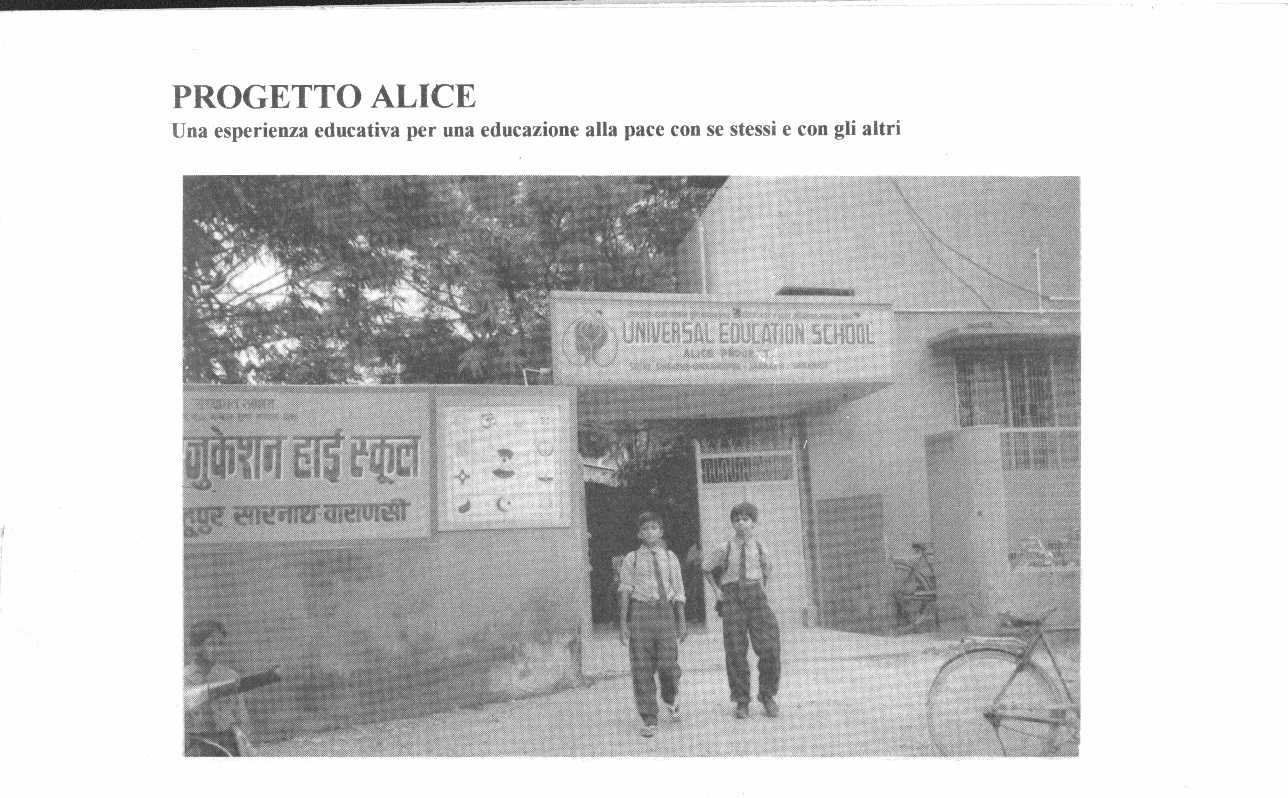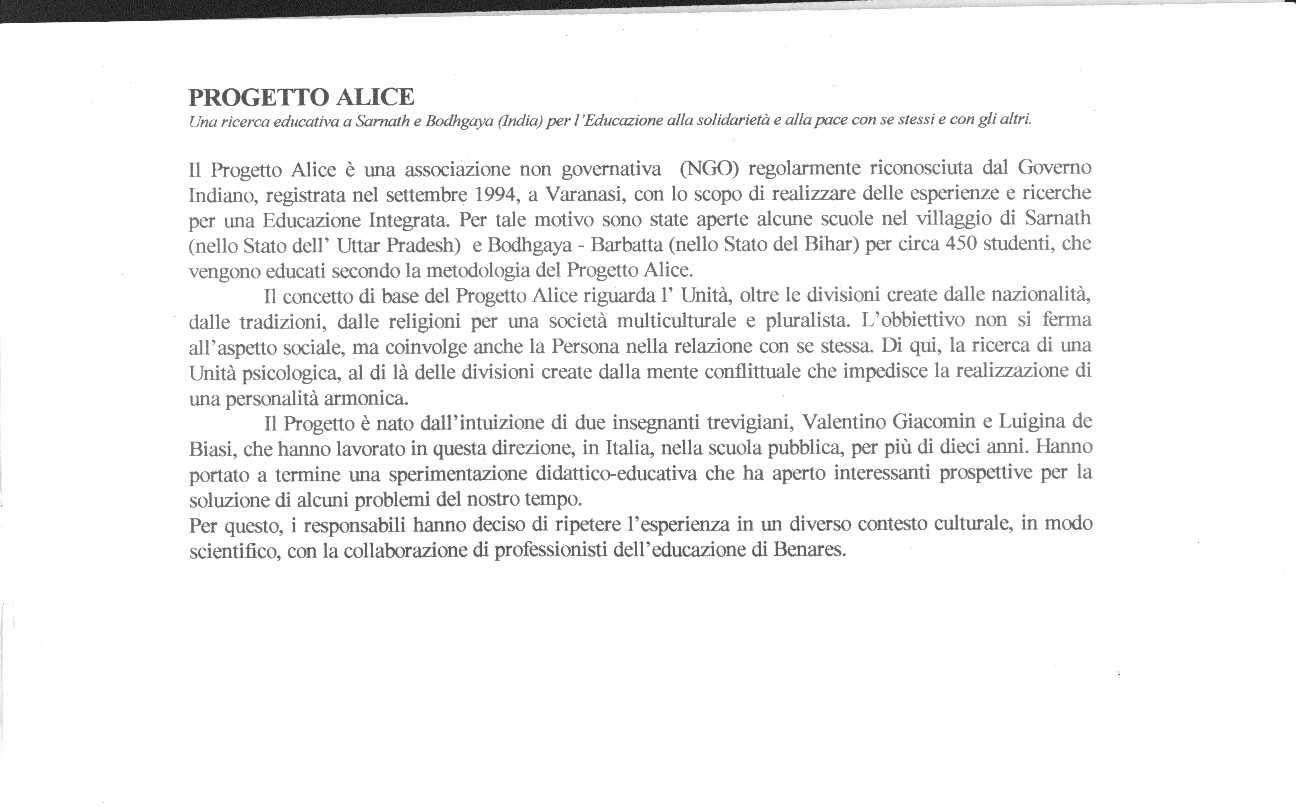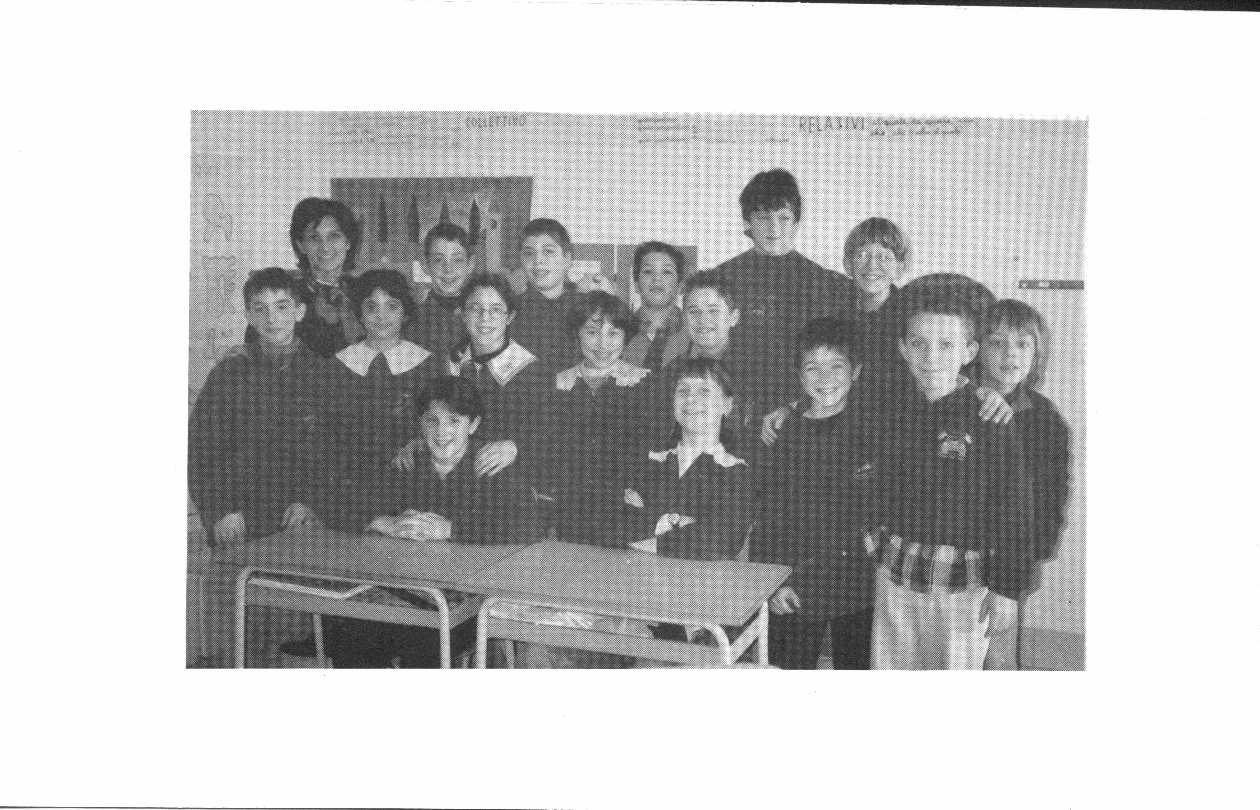 click here for another page
click here for another photo
click here for another page
click here for another photo
click here for another page
click here for another photo
click here for another page (statistics)
click here for another photo
click here for another page
click here for another photo
click here for another page
click here for another photo
click here for another page (school in Bihar)
click here for another photo
click here for another page
click here for another photo
click here for another page
click here for another photo
click here for another page (social actions)
click here for another photo
click here for another page
click here for another photo
click here for another page
click here for another photo
CLICK HERE FOR ADDRESSES, PHONE, E-MAIL
click here for the last photo